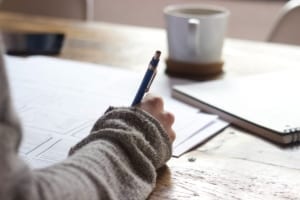 In the COVID-19 era, engaging with your employees matters more than ever.
Though we do not know when the COVID-19 crisis will end, we are preparing to resume business operations while fully recognizing that it will not be "business as usual." As you are thinking through your return to work strategies, you need to make some decisions about what the new "normal" will (or should) be.
This is where a COVID-19 Return to Work Survey of your employees will prove invaluable in shaping the specific elements of your return to work plan.
A COVID-19 Return to Work survey will help you take the pulse of your workforce and give you insights into questions such as:
Are your employees willing to return to the workplace?
Are they able to return to the workplace?
What are their concerns around returning to the workplace?
Your employees' answers to these questions will allow you to anticipate their needs and concerns and build strategies in your plan to address them. By asking for real-time feedback from your employees, you can develop better communication plans, craft targeted messaging and, ultimately, design a COVID-19 return to work plan that has a more meaningful impact.
During this crisis, it is more important than ever to instill trust and confidence in your employees, give them a voice and create an environment in which they can feel safe and do their best work.