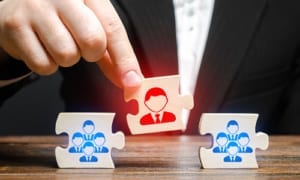 What if, in a matter of 15 or 30 minutes, you could understand what someone's cognitive ability, drives, needs, motivations and natural behaviors are and how to best interact with them to achieve your business results?  How powerful and impactful would that be for your business?
We all had moments where we wished we had known then what we know now.
When we make a wrong hire, coach an underperforming employee or manage a challenging employee out of the company, we often lament over not having that insight early in the process. Realizing we onboarded the "wrong" employee is painful because it's a costly mistake that impacts both morale and our company's bottom line.
As business owners and managers, we try to do all the right things to ensure our company has the human capital it needs to move it forward and succeed.  We:
thoughtfully consider what it truly takes to make an employee successful in a specific job;
use structured interviews that focus on past behaviors, education and experience that set an employee for success in that job;
focus on objective measures to evaluate our candidates;
conduct reference and background checks and still …
After some time on the job, we realize that who we hired is not the person we thought (s)he was. Where did we go wrong? 
The sad reality is that 46% of all new hires will fail within 18 months and 50% of hourly employees will quit or get fired within their first 6 months of employment.  The even sadder reality is that most new hires and employees fail not because they don't have the skills to do the job but because they don't fit in – they don't fit with their managers, they don't fit in with their colleagues, or they don't fit in with their new company.
When we recruit for a new hire, we do a pretty good job in evaluating education, hard skills and prior work experience, but we often tend to rely on intuition when it comes to those "softer" factors that impact "fit." 
The critical success factors of "fit" are often determined by a new hire's core traits and beliefs about themselves and the world and how well those are aligned with the context of the new job.  Those patterns of thoughts, feelings and behaviors are often set at an early stage in life. One can fine-tune them but will have a hard time radically changing them in a sustainable way over the long term.
So how do we capture those elusive elements that determine a new hire's "fit" in a data-driven way? By using science – by identifying the traits and beliefs that drive our companies' success and using reliable and valid pre-employment assessments to inform our new-hire selection decisions.  
Although behavioral assessments are not a magic one-stop solution, when used within a sound selection process and in combination with other pre-employment tests, they can yield powerful results.  For example, some studies show that by using a behavioral assessment of conscientiousness alone, you are likely to have a 60% chance of hiring a good performer. By adding a cognitive ability assessment to your process, your odds of hiring a good performer are likely to increase to 80%.