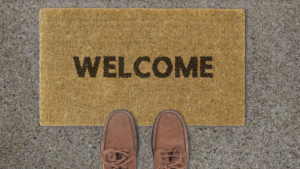 In last month's blog, we discussed the importance of starting your onboarding process before the New Hire crosses your threshold on Day 1 on the job. In this blog we highlight how intentional structured onboarding programs can serve as a value-add process that positively impacts new employee engagement and retention as well as decreases the new hire's time to productivity.
Let's take a moment to reflect on our own onboarding experiences. What was the process like? How did we feel on that first day, week or month?
Gallup data show that slightly over 1 in 10 U.S. employees feel their company does a good job of onboarding and almost 1 in 5 employees report that their most recent onboarding experience was either poor or non-existent. With findings like that, it comes as no surprise reading stories such as the one below, posted on Reddit by a newly hired engineer:
"I'm currently on my first day and they forgot to order me a laptop and I still haven't gotten a response from my supervisors when I reached out asking what am I supposed to do today."
While most of us probably have not experienced something as extreme at that, we can certainly upon reflection recognize quite a few things that could have been done differently to result in a much more impactful experience as we started our journey with a new employer.
Why bother to invest in a strong onboarding program?
According to onboarding-related statistics cited by a SHRM article:
New employees who experience astructured onboarding program are 58% more likely to be with the organization after three years
Companies with a standard onboarding process experience 50% greater new-hire productivity
And according to Gallup, employees who have a positive onboarding experience are almost three times as likely to feel prepared and supported in their role, boosting their confidence and improving their ability to perform their role well.
What are key areas to address in an onboarding program?
Beyond the basics (i.e., ensuring that all the logistics are in place to welcome your new hire on their first day), there are key areas of learning or support your employees will need to be successful in quickly coming up to speed and performing in their roles. According to Talya Bauer, Ph.D., author of Onboarding New Employees: Maximizing Success, a well-rounded onboarding program addresses each of four key areas she refers to as "the four C's."
Compliance – This is a "must have" and mostly focuses on ensuring new employees are familiar with basic legal and policy-related rules related to their employment. Ideally, much of the paperwork and review of handbooks, forms, or policies should have occurred as part of the early onboarding, which took place between offer acceptance and Day 1 on the job. Upon start, time is focused on giving the new employee a top-level overview of employment-related policies, procedures and technology/tools as well as giving the opportunity to the new hire to ask any questions to clarify or further explore issues that are important to them.
Clarification – This part of the program ensures that we provide clarity around role, key responsibilities, priorities, and deliverables/outcomes, ensuring that the new employee understands what is expected of them. While companies are quick to address the compliance piece during onboarding (58% of organizations say their onboarding program is focused on processes and paperwork), 60% of companies fail to set milestones or goals for new hires.  Managers' active involvement in the onboarding process is critical in this area – they are the ones who must clarify job expectations, explain position-/team-/company-specific goals and help new hires understand where they fit in the larger corporate picture. Regular meetings with one's manager in the early days of one's tenure are critical to setting the stage for the employee's success in their new role. Equally important are regular subsequent check-ins (e.g., 30-/60-/90-day meetings) to check on progress, provide support and coaching and calibrate on future goals and objectives.
Culture – Equally critical is the role managers need to play in helping their new hire get familiar with the company's/function's/team's values and cultural norms (both formal and informal). When the manager takes an active role in onboarding, employees are 3.4 times as likely to feel like their onboarding process was successful. And while the manager drives much of the learning in the new hire's acculturation, each team member the employee interacts with, has an important role to play in this regard, as well.
Connection – Ultimately, onboarding is all about creating opportunities for the new hire to make human connections – to meet people, form collaborative work relationships and social ties and learn from their colleagues across the organization. Providing the new hire with insights early on regarding who their key stakeholders are, both internally and externally, who are the go-to colleagues and executives in the company they need to meet, etc., gives the employee a head-start in establishing their networks.
Data consistently shows that having a well-thought out, structured onboarding experience spanning at least the first month or couple of months of a new hire's tenure, is an investment that boosts your company's bottom line through its impact on employee retention, engagement and time-to-productivity. If you would like to discuss how set up an impactful onboarding experience for your new hires, reach out to connect with one of our expert staff.