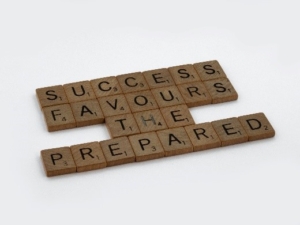 January is a month of planning for the year ahead of us and on January 19th our founder and principal, Christine Ippolito, and Sima Ali, owner and principal of Ali Law Group (ALG), delivered our first webinar for 2022. During this session they highlighted major trends and related employment regulations to look out for as we are getting ready to navigate yet another interesting year.
So, what can we expect to see in the year ahead?
Continuation of Remote Work Arrangements – Hard to argue that this trend will continue well into 2022 and beyond. Surveys show that employees are willing to take a 5 to 10% pay cut to work remotely. And while remote work has its benefits for employees and employers alike, it does not come without some challenges both from the employee and the employer perspective. An increasingly greater focus is needed on addressing issues around employee mental health and feelings of isolation, supervisory training for managing remote teams, concerns over career development and growth, job redesign and employees' geographic mobility, to name a few. And as we continue to address these issues, as employers we need to ensure that we have policies in place that accurately reflect our company's current work operations, covering areas such as technology use, security and privacy, job descriptions and potential wage & hour implications.
Increased Employee Demand for Flexibility & Work-Life Balance – While employees report a preference for at least some remote work, this arrangement has not fully delivered the promise of a more flexible or well-balanced life. Many of our employees feel that they are always "on," as the lines between work and personal life have blurred, if not completely disappeared, or are constantly struggling to manage the virtual overload and digital distractions. As a result, many of us struggle with fatigue or burnout. As employers we need to increase our efforts around our managers' ability to recognize the signs of fatigue and deploy strategies to alleviate it. From a regulatory and compliance standpoint, our corporate policies around hours of work and policies on schedules, breaks and meals become key areas of focus.
Increased Number of Requests for Accommodations – During the past couple of years, many laws have come to the forefront that have accommodation provisions (e.g., FMLA, PFL, vaccine mandates, safety & health, ADA, just to name a few). As employers we need to be putting processes in place to address accommodation requests efficiently and with minimal disruption to the business. Initiatives such as cross training and overlapping work schedules become quite relevant in our operations and a critical review of what jobs/functions need to be performed and where can guide decision-making related to any accommodation requests.
Redesigned Recruitment, Selection & Onboarding Practices– 73% of companies are hiring while employees are continuing to quit their jobs at significantly high rates. The past couple of years have forced us to rethink and redesign how we recruit, select and onboard our new hires. Given the continuing pressures, each hire is critical to the success of a business, and we need to be very deliberate during each step of the recruiting and hiring process – from how we present and 'sell' our company and the job to how we evaluate the candidate's fit vis-à-vis our needs and success factors and how we guide them through their acclimation and acculturation process. This is a time, as employers, when we need to be mindful of our hiring practices and the laws that govern them (e.g., nondiscriminatory hiring policies, background checks, salary history, new hire documentation, job descriptions, vaccination requirements).
Because the HR landscape and regulatory environment is getting increasingly complicated and volatile, Compass partnered with ALG to introduce a new service to help companies navigate that complexity. The HR Compliance Retainer Program, in addition to live webinars, legislative alerts, and an on-demand library of content provided by ALG, offers a dedicated Compass HR team to help your company implement and execute on any legislative changes and provide advice and guidance for employee relations issues. Designed as a subscription service, this new offering is an extremely cost-effective way to provide a comprehensive solution with tools not just to defend but to also select, grow, and develop your teams. You can learn more about this new offering and register for the subscription at www.alilawgroup.com/compass.
If you are interested in viewing the recording of our January 2022 webinar, send us an email at info@compasswfs.com and we will provide you with the link and passcode.