Key Challenges Keeping CEOs Up At Night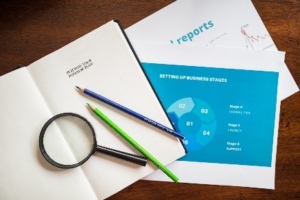 During the past couple of years businesses have had to face unprecedented challenges and disruption. And while many were able to adjust and adapt to new circumstances, current surveys show that some challenges remain constant, and the top two still have to do with talent.
Surveys consistently show that the #1 concern of CEOs is setting the right strategic direction for their companies amidst macrolevel pressures. With the same consistency, they also see talent-related issues rise to the top 3 things that keep them up at night. The recently released Predictive Index's (PI) 2022 CEO Benchmarking report shows that concerns over the economy are closely followed by concerns over hiring, managing, and retaining the right talent. Similarly, the Summer 2022 Fortune/Deloitte CEO Survey shows that, right after inflation, uncertainty and volatility concerns, business leaders expect talent/skills challenges to influence or disrupt their business strategy within the next 12 months.
Another persistent finding post-pandemic is the workforce's need for more flexibility in terms of when and where they work. According to a July 2022 study by McKinsey & Company, 40% of participants said workplace flexibility was a top motivator in whether they stayed in a role, barely behind salary (41%). It's no surprise that CEOs believe that one of the most impactful talent tactics "in combating the Great Resignation," is allowing more flexibility in work times and locations.1  And that belief has been translated into practice, with 70% of CEOs in the PI survey stating that their businesses are currently operating under some type of a hybrid work model and do not foresee that changing in the next 12 months.  At the same time, those same CEOs also report that "working well remotely" is by far one of their biggest challenges in working under a hybrid model – a finding echoed by the Forbes/Deloitte survey (62% of CEOs felt that training leaders in how to better empower and engage employees is the second most impactful tactic for enhancing employee retention).
This consistent constellation of findings over that past couple of years highlights the inextricable connection between business and people strategies and their critical contribution to an organization's resilience. While a sound business strategy is essential to our company's success, alignment of that business strategy to our talent strategy is the catalyst that turns aspirations and intentions into results. Talent strategy needs to look at the end-to-end employee practices and leverage data to intentionally guide the way we hire people, build teams, and design our organizational culture. And, if optimizing our talent strategy was challenging under the traditional on-site model, the complexity of doing so in a hybrid work model has increased exponentially. The onus falls on our people leaders across all levels to personalize the experience for their direct reports to ensure their retention and the company's ability to attract crucial talent.
If you want to explore how your business can benefit from implementing a Talent Optimization practice or how to best set your managers for success in leading in a hybrid or remote environment, reach out to connect with one of our expert staff.