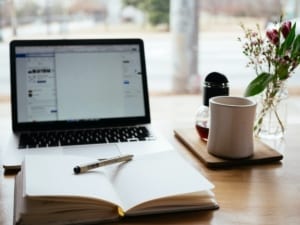 It took a pandemic to force most of us to experience a different way of working – i.e., working remotely.
66% of US employees are now working remotely part-time or more due to COVID-191
Out of 25,000 respondents in an April 2020 IBM study,
40% strongly believed that their employer should allow them the choice to work from home
most would like to continue working remotely
The numbers point to the fact that now that we have been "thrown" into the remote-work experience and got somewhat comfortable with it, we will be asking our employers for more of it.
If you did not offer a remote work option to your employees pre-COVID-19, you may want to rethink that strategy. But keep in mind that a remote work environment is much more than people not coming into the same office anymore.  As you prepare for that transition, now is a great time to start answering questions like:
How will your company be structured and how will roles change in a remote-work environment?
What policies will you need to develop or modify to address a remote-work environment?
What skills will your managers need to effectively lead remote teams?
What skills will your employees need to successfully work remotely?
What training or tools will your managers and employees need to be successful in a remote-work environment?
Offering employees the option to work remotely requires sometimes major shifts in how we operate our business, the culture we create for our business, and how we train, develop, and manage our employees.
The remote work movement is real and looks like it is here to stay. As employers, if we have not considered that option before, we must seize the moment and take quick action to remain competitive and relevant.