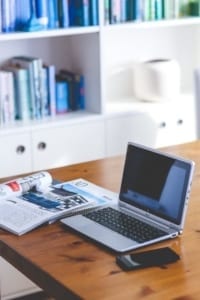 As reported in a recent issue of the Harvard Business Review (7/15/2020), Microsoft leveraged the company's sudden switch from in-person to remote work, resulting from the COVID-19 crisis, to conduct a study of the effects of remote work on the behaviors and productivity of its 350-person Modern Workplace Transformation team, based largely in the U.S. 
Microsoft looked for trends in areas such as work-life balance and team collaboration by analyzing de-identified email, calendar, and instant message (IM) metadata, and comparing it with metadata from a prior time period.  They also invited employees to complete a survey sharing their thoughts and feelings about working remotely.   
Here are some of the surprising and not-so surprising results of their study. 
Microsoft's

 

research revealed that 

their employees' 

workdays were lengthening 

by an average of

 four more hours 

per 

week. 

The

 employees'

 survey

 responses

 shed light on one possible explanation

 for the extended workdays

: 

e

mployees said

 that

 they were carving out pockets of personal time

 during the day

 to care for children, grab some fresh air or exercise, 

or

 walk the dog. To accommodate these breaks, 

employees

 were signing into work earlier and signing off later

 than before the COVID-19 crisis

.

 
Other observed changes to employee work schedules included:

 
A 10% reduction in instant messaging during the lunch hour, down from a 25% reduction during lunch hour prior to the crisis

, suggesting that more employees are working through their lunch breaks.

 
Most 

of the employees

 shifted meetings away from the 8 AM to 11 AM window and toward

s

 the 3 PM to 6 PM window.

  In addition, a new "night shift" has emerged

, with t

he number of IMs sent between 6 PM and midnight increas

ing

 by 52%.

 

Employees who 

had not previously worked on weekends

 suddenly have blurrier work-life boundaries. The 10% of employees who previously had the least weekend collaboration — less than 10 minutes — saw that amount triple within a month.

 

Responding to the lack of

 casual interaction with their co-workers

 in the office

,

 employees 

have scheduled 

designated 

time

s

 to connect with one another

. 

 Overall, social meetings went up 10% 

over a one-

month

 period

.

  

At the same time, scheduled 

1:1 

meetings

 among employees went up 18%, 

leading Microsoft to conclude

 that 

employees

 would 

rather

 add meetings to their schedules than lose 

those 

connections

 with their co-workers

.

 

However, w

hile weekly meeting time increased by 10% overall

, 

individual meetings actually shrank in duration. 

The company had

 22% more meetings of 30 minutes or less and 11% fewer meetings of more than one hour

 – signaling a surprising increase in meeting efficiency.

 
Interestingly, and perhaps most importantly as a takeaway for employers of all sizes, Microsoft learned that managers are bearing the brunt of the shift to remote work.  Specifically, they found that senior managers are collaborating eight-plus more hours per week, and most managers sent 115% more IMs in March, compared with 50% more for non-management employees.  However, Microsoft found that the employees who averaged the most weekly one-on-one time with their managers experienced the smallest increase in working hours. The conclusion derived from this data is that managers are crucial to insulating employees against the negative aspects of the change to remote work by helping them prioritize their work duties and protect their personal time. 
This conclusion was supported by the survey feedback Microsoft received from its employees, which included comments such as: "My manager increased the frequency of one-on-ones. They have been a great way to stay aligned and, especially at the beginning, navigate the shift effectively."  One manager shared that "the challenges of this time helped me understand the need to get to know my employees better and focus my efforts on their goals."  
The best practices identified by Microsoft for supporting employees who are working remotely during this crisis, which can be implemented by all employers, include:  
Schedul

ing

 

weekly

 manager

/employee

 

1:1 

meetings

 to help employees 

maintain

 clarity and connection

.

 

I

ncreas

ing

 small-group meetings

 and organizing remote social gatherings

 to combat the isolation of remote work

 and maintain team camaraderie.

 

R

educ

ing

 and discouraging

 late-night 

texting, emailing and 

instant messaging to 

promote work/life balance and avoid

 burnout.

 

Implement

ing

 

"Recharge Fridays

," which are 

days 

completely 

free of meetings so that employees can focus

 or their 

work

.

Actively

 encourag

ing

 (or even requir

ing

)

 employees to use

 some of

 their vacation time to unplug and relax

, even if it

 i

s just for a "staycation" at home

.

 
Of course, it is also important to implement a remote work policy that clearly sets forth the employer's rules and expectations for remote work.  We also recommend that employees sign telecommuting agreements setting forth these parameters and expectations. 
If you have questions about supporting your managers while your workforce is working remotely, or would like our assistance drafting a telecommuting policy or employee telecommuting agreement, please contact us at (631) 794-7400 or info@compasswfs.com.