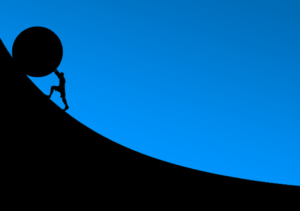 Hiring has always been a challenging endeavor, especially if done right, but the past months have elevated finding the right candidate to a herculean task.
The pandemic has shifted our mindset around where, when, and how work is done. It also caused many of us to feel anxious, frustrated with the stalling of our careers, challenged to stay motivated, and doubtful about the currency or relevance of our skills. And for others, it brought about what Anthony Klotz from Texas A&M University calls "pandemic epiphanies" – a reassessment of who we are and what truly matters to us, personally and professionally.
So as employers are trying to figure out the best way to structure (or restructure) the work environment and employees are focusing on what really matters to them, it's no wonder that most companies are struggling not to find the right-fit candidate for their opening but to just fill their applicant pipelines.
Last week we had the pleasure of delivering a webinar with our PI partner, PI Midlantic, on the state of hiring in a volatile, uncertain, complex, and ambiguous (VUCA) environment. Below are some of the key takeaways for all of us who are engaged in workforce planning and hiring.
Stay up to date with the market. Anticipate hiring challenges and be ready to adapt your approach on the fly. Doing only what worked in the past, may not get you what you need. For example, posting your job ad and waiting for people to apply may leave you wondering where have all the candidates gone. Deploy a blend of strategies to build your pipeline and think of unconventional ways that you may be able to reach your target candidate group.
Critically examine your application, selection, hiring and onboarding process. Speed is the name of the game in the current market. Do you need all the steps? What is the value-add they bring to your process? If they hinder more than help you, drop them (or rearrange them). For example, if your candidates are dropping off at a high rate at the point of you asking them to complete a behavioral assessment such as the PI, use that assessment once the candidate is hired to inform and enhance your onboarding processes and set your new hire for success.
Rethink what it will take for the new hire to be successful in the specific role. Question all assumptions made behind your education, experience, skill, and competency requirements. For example, is it years of experience in a specific role or in a specific industry that will set your new hire up for success or is it the type of projects they worked on and the results that they were able to deliver in their past work that make the difference? If you can't find the perfect match, can you hire for capabilities and train to close identified gaps?
There is little doubt that employee hiring right now is challenging and infinitely complex. No one can say with certainty what is the underlying cause(s). Is it the Great Resignation era, is it a Labor Shortage or is it a massive reassessment of work in America? Regardless of what is behind our hiring challenges, as a business the only way to survive and thrive is by continuously questioning underlying assumptions and being agile enough to flex and adapt our process to meet the changing demands of the employment market.
If you want to explore best practices around recruitment, selection, hiring and onboarding and the most effective way to use assessment tools like the Predictive Index® in your process, reach out to us.