Grow Your People, Grow Your Business
We are at that point again when we start to reflect on the year we leave behind and plan for the year ahead, both at the organizational and the individual level.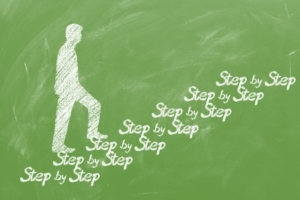 And while we invest a lot of time putting our business plans and setting our business objectives for the year to come, we often tend to forget that it's our people who enable us to deliver on our objectives. Along with crafting our business strategy, we need to be thinking about our team and ensuring that our people have what it takes – be it skills, competencies, or behavioral make-up – to achieve the results we are after.
If they are not doing it already, this is a great time to have our managers start talking with their teams. Schedule time to discuss with them not only what the company is set out to accomplish in the next year and how their work will contribute to the collective success, but also explore what each team member would like to accomplish on a professional and personal level in the upcoming year. Use this 1-on-1 time to learn about our employees – the accomplishments they are proud of, the tasks they're energized by, the type of work they are most drawn to. In that way we can get a sense of how to best support them in achieving their personal development goals.
During these development conversations we can explore alignment between our team member's strengths and their current job, asking questions such as, "Which of your strengths are underutilized in your role?" or "What are you struggling with or want to be stronger at to be most productive in your role?" We can also identify areas the employee wants to focus on in their professional development by asking about what new skills they would like to acquire or strengthen (which may or may not relate to their current role) or what other areas or roles within the company they may be interested in learning more about.
If promotional opportunities are not an option or are not the right next step in the employee's career growth, by asking questions like the ones above, we can uncover alternate ways we can keep our employees engaged and growing – be it by getting them a coach or a mentor, offering them access to training resources, building into their current role opportunities to do more of the type of work they enjoy or exposing them to other roles within the company through cross-functional assignments.
Fostering our employees' growth, not only keeps our employees engaged and reduces turnover, but also enhances our company's agility during times of high uncertainty and change and its ability to continue to innovate and grow.
If you want to have a conversation about how to structure effective career development conversations and align your talent strategy with your business strategy, feel free to reach out to us to schedule a conversation.