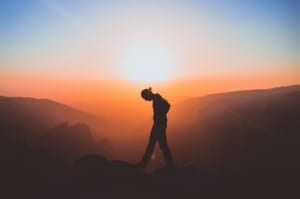 Have you ever had a team member who you felt was very competent but who kept falling short of your expectations?
If you answered 'yes,' you are not alone. Often companies struggle to deliver to their strategic objectives not because they have unskilled or disengaged employees but because they have the 'wrong' people in the proverbial bus seats.
Our team members may have the right credentials (i.e., education, certifications, experiences, and skills) and the right values and attitudes for the role but do they have the right 'behavioral DNA' or behavioral profile to deliver optimal results in the role we are asking them to play in our business?
Let's take for example a scientist in our R&D team who is highly technically skilled, shows every day in a way that aligns with our company values and seems genuinely excited to be part of the team. We hired him/her because we needed someone to establish the processes and precision needed to deliver high-quality products and build customer loyalty. Our scientist excelled in that work – delivered results that exceeded expectations. Fast-forward 3 to 5 years later. Now that we have mastered the scalable, repeatable processes we needed, our business strategy shifts to include innovation – developing new products to expand our offerings.  We ask that same scientist to lead the charge on investigating and bringing new ideas to the table assuming he/she will be able to pivot to meet the new demands of the role. Will they be able to rise to the task and deliver the results we are after?
The only way to answer that question, in a forward-looking manner, is by having some insights into the natural behavioral "wiring" of that employee. Is our scientist more inclined to excel (and enjoy) work that requires setting processes and procedures? Or is he/she more drawn to and energized by work that requires innovation and change? Past behavior supports the former but that is only one set of data points. To ensure best chance of success, we need additional data points to make an educated decision regarding our scientist's ability to pivot. That data may come from psychometric tests (such as behavioral assessments), development conversations he/she had with their manager, or even special projects the scientist may have participated in or led that required out-of-the-box thinking.
If we determine that our scientist is wired to be a behavioral chameleon, flexing to meet the demands of any situation, or is naturally drawn to visionary, innovative work and was waiting for that moment in his/her role to break free, we can reasonably expect him/her to achieve the results we are after. But what if it turns out that all the data highlight the probability that our scientist will either (a) not be able to deliver the innovative results we are after or (b) will be able to pivot well in the short-term but will get burned out quickly because this is so much outside his/her behavioral wheelhouse?
Do we have to part ways with or reassign our very results- and process-focused but risk-averse scientist? Not necessarily. Once we understand where the gap(s) exist between his/her comfort zone (i.e., natural behavioral 'wiring') and the work we need them to do, we can put strategies in place to support his/her ability to execute – be it through coaching or teaming them up with colleagues who can balance (and at times challenge) our scientist's go-to behaviors.
In that way, not only are we able to get the business results we are after, but we are also helping our team members understand their strengths, where the gaps are vis-à-vis the role they are asked to perform (or wish to achieve), where they need to flex, and how we, as a company, can support them.  It is a win-win for all involved. This is why valid people analytics are invaluable to leading and managing our businesses.
If you want to gain insights into your team members' strengths and how to best manage them to optimal performance, please reach out to have a conversation.
Our team is a Predictive Index® partner, focused on helping our clients make data-driven people decisions for optimal business results.