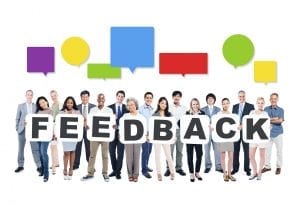 One vital aspect of employee relations is obtaining employee feedback. Employee feedback is beneficial to the employer, the employees, and the company as a whole. It is important for employers to seek employee feedback because they can gain valuable information and get a better understanding of their employees and where their company is headed.
Employers who ask for employee feedback are able to gain a better understanding of their company dynamics, and get a new perspective regarding where they are as a company. Understanding the dynamics of your company based off  employees' perspectives can show you any concerns employees may have. For example, employers asking for feedback regarding practices used by the company, like training programs or onboarding procedures, can gain valuable information on how these practices are actually perceived by employees who participate in them. While the procedures for these practices may look good on paper, they may not translate  well when  executed, and employee feedback is a great way to determine how effective these procedures and practices are. Employee feedback can show employers if any practice needs to be revamped, added, or taken out. Other employee concerns that can be addressed in employee feedback are compensation and benefits, favoritism in the office, and communication gaps between employees and management. Employee feedback can also highlight employees' thoughts on the company and show what employees might need to do their jobs better.
With this information obtained from employee feedback, employers can see what is working and what isn't working for their employees and their company. They can see what policies and procedures need to be corrected or changed to increase their employees' happiness, engagement, and productivity. Another important reason to ask for employee feedback is its ability to help spot small issues within a company, presenting an opportunity to fix those problems before they snowball into something worse or unmanageable. These issues could involve company practices, employer/employee relations, or concerns between employees. Employee feedback also creates a healthy, communicative relationship between the employer and employee as it gives the employees a voice and an opportunity to be heard, and shows that the employer values employees' opinions regarding company issues.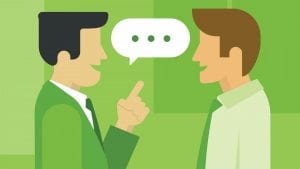 Some methods for obtaining employee feedback are one-on-one meetings with the employees, team meetings, and employee surveys. One-on-one meetings, or employee performance reviews, are great ways to actively engage and communicate with your employees to give feedback on their performance as well as hear what they have to say when it comes to their concerns. Team meetings are also good venues for feedback as sometimes it is easier for employees to express feedback in a setting where there are more people and/or peers around. Employee surveys are designed to obtain targeted and consistent feedback from a certain set of employees at once, although it is not as personable as in person meetings
Some things to be mindful of when trying to obtain employee feedback are asking insightful questions, paying attention to body language, and following up with employees to see shifts in perspectives. Asking insightful questions like "What would you do if you were in my shoes?" or "How can I help you be more successful?" are great ways to make employees feel comfortable having an honest conversation with management and their supervisors. Body language is another thing to pay attention to as an employee may say one thing, but their body language may contradict that message, which could indicate that an employee may not feel comfortable expressing their concerns fully. Lastly, following up with employees on a regular basis is a great way to stay engaged with employees and help build a relationship where employees feel comfortable enough to be honest with management.
https://compasswfs.com/wp-content/uploads/2017/06/Feedback-Group.jpg
824
1200
compassadmin
/wp-content/uploads/2016/12/compass-logo.jpg
compassadmin
2017-06-26 15:50:30
2017-06-26 15:53:23
Employee Feedback