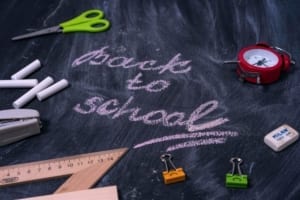 As the famous Staples commercial with parents dancing down the store aisles as they shop for school supplies so brilliantly reflected, most parents welcome their children's return to school thanks to the additional free time and structure it normally provides them.  Of course, nothing is "normal" this year.  As the summer quickly winds down and we head into September, working parents of school-aged children are facing a whole new set of challenges created by the COVID-19 crisis, related to how they will juggle their work responsibilities while overseeing childcare, homeschooling or remote learning.  Employers should be prepared to support employees who are dealing with these issues and to address employee requests for time off, remote work, modified work schedules, etc.
Legally speaking, employees may be entitled to paid leave under the federal Families First Coronavirus Response Act ("FFCRA"), which entitles eligible employees to up to 12 weeks of paid leave if the employee is unable to work due to a bona fide need for leave to care for a child whose school or child care provider is closed or unavailable for reasons related to COVID-19.  An employer can recoup the cost of this type of paid leave through payroll tax credits.  There may also be additional paid leave benefits available under applicable state or local laws.
It is important to note that employees are not entitled to paid leave under the FFCRA if they can work remotely while meeting their childcare obligations, or if the employee's spouse or partner is available to take care of the child(ren).  Also, if a child's school is open and offering the option of virtual or in-person classroom learning and the parent chooses virtual learning, most legal experts are taking the position that the parent would not be eligible for paid leave under the FFCRA.
If a child's school is providing three days of in-person learning and two days of mandatory virtual learning, a parent may be eligible for paid leave under the FFCRA on the days the school building is closed, but only if the employer agrees to allow the employee to take the leave intermittently.  However, whether an employee may take FFCRA leave intermittently in order to balance work and childcare is now an open issue, at least for New York employers, because while the U.S. Department of Labor ("USDOL") regulations state that an employee may only take intermittent leave if the employer agrees to it, a New York federal court recently struck down that requirement.  It is not clear whether the USDOL will appeal this decision and whether it will have any binding legal implications for employers outside the court's limited jurisdiction, but employers may want to err on the side of caution by permitting employees to take intermittent leave to care for their children or oversee their remote learning while continuing to work a reduced or modified schedule.
Beyond any legal obligations, employers that want to support and retain their employees should demonstrate empathy and compassion for the stress they find themselves under in these unprecedented circumstances, and offer them as much flexibility as business needs will allow so that they can balance their work and family responsibilities.  Employers can also provide employees with access to resources designed to help them achieve this balance, such as National EAP's "Resuming School During COVID-19 – A Resource Guide for Parents" which can be accessed here: https://nationaleap.com/wp-content/uploads/2020/08/Resuming-School-During-COVID-19-1.pdf.