Communication in the Workplace

Poor communication or lack of communication can likely cause issues in the workplace. These miscommunications may occur between an employer and an employee, and between two employees. Both of these situations can lead to poor performance and less overall success due to the stress and conflict arising from these communications.
Some major communication troubles can arise from the following:
Unclear Goals: If the company does not communicate its expectations, the new employee gets confused and ends up under-performing.
Lack of Specificity: Vague terms—for instance, about meeting times or deadlines—leave workers wondering what's expected of them.
Lack of Immediacy, Urgency, or Promptness: If a conversation is touchy or uncomfortable, some people tend to put it off. Learn to confront someone as soon as possible, which does not mean being argumentative or disrespectful.
Lack of Appropriate Tone or Body Language: Co-workers might perceive an off-putting tone in e-mails. Glares, stares, rolled eyes, folded arms, a pointed finger, a raised voice—all can be intimidating during conversation.
Poor communication techniques such as these can lead to equally troubling results such as:
Creating Uncertainty: A lack of communication can create uncertainty that leads to stress and conflict.
Poor Teamwork: Companies often rely on teams to complete special projects or even to carry out the routine functions of a department. If members of the team do not communicate well with each other, it may not be clear what roles responsibilities each member must assume.
Rumors and Gossip: Poor communication can lead to the spread of rumors and gossip, which can create tension among employees.
Unequal Sharing of Resources: Companies with limited resources, such as office equipment, may experience conflict if workers don't communicate their needs for the resources.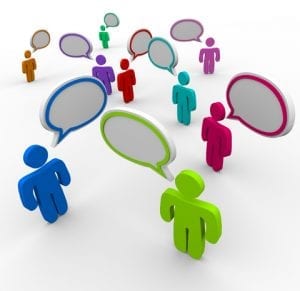 To avoid these workplace communication faux pas, leadership and supervisors should make a conscious effort to communicate effectively at work. Open team meetings are one option that allows for more fluid communication amongst peers and between staff and management. One on one meetings between employees and supervisors, and supervisors and management provides a more private environment to share thoughts, ideas, and concerns. Trainings tailored to management and staff on effective communication techniques in the workplace can start the conversation about improving communication on a grand-scale. Learning the appropriate usages of tone and body language allows leaders to model effective communication and educate management and staff on these techniques. Lastly, showing appreciation and recognition goes a long way with earning the trust of colleagues and making open communication a more comfortable experience.
/wp-content/uploads/2016/12/compass-logo.jpg
0
0
compassadmin
/wp-content/uploads/2016/12/compass-logo.jpg
compassadmin
2017-07-06 11:39:26
2017-07-06 11:39:26
Communication in the Workplace