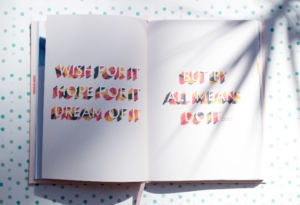 It's hard to believe another year has gone by! We traversed yet another landscape full of twists and turns and foggy terrains and we are about to turn the final page on our 2022 calendars. That simple act of turning a new page to a whole new year has always evoked in many of us a desire to reflect on what has been and anticipate on what will be. Whether we do it for us as individuals or do it for our businesses, the time is right for creating the time and space to prepare for the year ahead.
Step 1: Take the time to reflect
Before we decide what we want to see happen in our future, we must reflect on our past. We need to set aside some time to reflect on the last 12 months. Examining our year-in-review allows us to assess what worked and what didn't work across different parts of our lives and our businesses. We can look at the goals we had set for ourselves and evaluate our progress. Did we complete them? If yes, we should take the time to celebrate our success before forging on! If not, we should take a moment to consider what got in the way – did we lack resources, lack focus or commitment, have too many competing priorities or did we find the goal no longer important or relevant because we moved in a different direction? We also need to take stock on where we built capabilities and what areas need our further attention in support of the pursuit of our personal, professional, or business aspirations. Engaging in that process of reflection will help inform decisions around what we need to be doing more of or less of; what we need to start doing or stop doing; what relationships need nurturing or eliminating; how has the world or market been shifting and are we still aligned with it. It may even prompt us for a deeper inquiry, asking questions such as "Are we in the right business?" or "Why are we in this business?" This knowledge will seed ideas about how we can branch out, how we can develop and grow as a business, as professionals or as humans. It will also give us choices from which to pick what we want to focus on for the year to come.
Step 2: Take the time to plan
Armed with our observations and learning from the year past, it's now time to plan for the year ahead. Setting our general goals for 2023 is just the starting point – goals are our ideas of the future or desired results we want to see in our lives. But, as football player and coach Tom Landy once said, "Setting a goal is not the main thing. It is deciding how you will go about achieving it and staying with that plan."
To create our plan, it's always helpful to work backwards. We can start by envisioning exactly where we want to be by the end of 2023 and map out the key activities or achievements along the way that will help us get there. And here is where the well-known and ubiquitous concept of SMART goals comes in handy. To set us up for success in our execution of the plan, we need to make sure our goals are:
Specific – does it provide us with the laser focus we need to go after it?
Measurable – how will we know we are progressing or have achieved our goal?
Attainable – is it within our control and realistic under the current conditions?
Relevant – does it align with our broader life or business ambitions?
Time-bound – what is the timeframe within which we want to achieve our goal?
As we put our plan together, it is also very important to consider what resources we will need to be successful and how we will go about accessing them. Equally important is to consider what may get in the way of us executing against our planned actions and putting in place ways to mitigate for or address these obstacles.
Whether it's personal goals, professional goals, or business goals, engaging in this cycle of reflection and goal-setting for the year to come will help us stay focused and forge forward on our growth journeys. Yet, we also need to remain flexible and adaptable in pursuit of our goals. The one thing we have all learned during the past several years is that life is unpredictable. As we move forward with our plan, when things start to go sideways, we need to remember that we can always adjust our goals or tweak our plan to respond to the things that are outside of our control. Leaning into our resilience will carry us through, as it has so many times in the past.
If you would like to discuss your HR- and talent management-focused goals and initiatives for 2023 and explore how we may support you in achieving them, reach out to connect with one of our expert staff.