Leveraging diversity and gender for business organizational success
Presented by the Accounting Resource Group
November 7 – 2:00 – 6:00PM
at the Four Points Sheraton in Plainview
About the Accountants Resource Group (ARG):
The ARG is an exclusive community of professionals who support CPA's and Accountants. They focus on providing their members the tools, resources and best practices needed to create lifelong strategic partnerships while fostering relationships for business development and relationship marketing strategies in the accounting arena.
/wp-content/uploads/2016/12/compass-logo.jpg
0
0
compassadmin
/wp-content/uploads/2016/12/compass-logo.jpg
compassadmin
2018-09-14 08:48:59
2018-09-14 08:59:17
Women Leading the Way Event
/wp-content/uploads/2016/12/compass-logo.jpg
0
0
compassadmin
/wp-content/uploads/2016/12/compass-logo.jpg
compassadmin
2018-07-09 13:55:43
2018-07-09 13:56:40
Women Presidents' Organization 2018 Conference Interview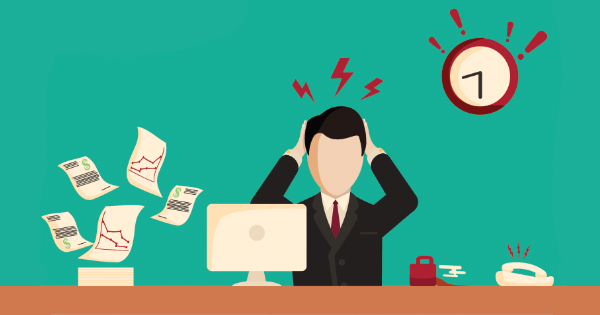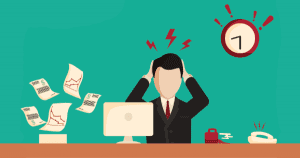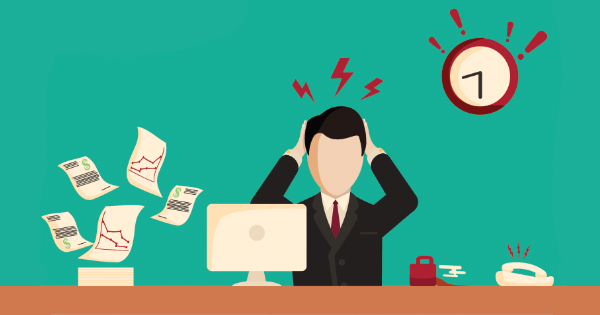 Sources of stress for working parents
The new school year brings with it added stresses for working parents. 63 percent of parents recently polled believed that preparing for the start of a new school year causes additional stress for their co-workers or colleagues who were working parents, and one in four respondents said that preparing for the new school year negatively impacts the productivity of employees with grade school and college-aged children.
The destructive effects of stress in the workplace are well documented. Employees who say they are "highly stressed" tend to have higher instances of absenteeism, lower levels of productivity, are less engaged and, consequently, are less productive. Throughout the year, after-school childcare concerns remain one of the top sources of stress for working parents. A 2006 study found that parents miss an average of five days of work per year simply because they were unable to find adequate after-school care. The increased rate of absenteeism among working parents has many constantly in fear of being reprimanded or terminated by their employer. This can lead to employees believing that they could be demoted due to family-related issues. So, what can employers do to help their employees minimize these stresses?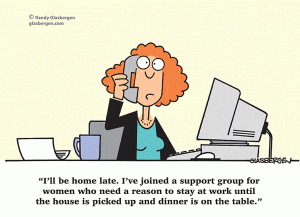 How will they get the kids to school? Is going to pick them up after school? Do they need to find a daycare or babysitter to watch the kids. These same questions pop up again and again each year for many working parents, as each year presents its own unique scheduling challenges.
Employers should endeavor to be understanding while their employees with children adapt to their new schedules, and remind managers not to make employees feel guilty about taking time off during this period of adjustment, or at any other time throughout the school year. Of course, if an employee is taking excessive amounts of time off, to the point that it is affecting his or her ability to perform their job, this could warrant a discussion between the employee and their supervisor.
According to a study conducted by in 2010, stress caused by concerns about after-school child care is associated with decreases in productivity and increases in absenteeism, which they estimated cost employers between $496 and $1,984 per employee, per year.
When it makes sense, employers may want to consider offering working parents (or to avoid bias, offer all employees) the option to "flex" their schedules to be more accommodating to work with any employee's schedule constraints. These options may include: allowing employees to shift their work schedule during the school year; allowing employees to work from home, either for part of the day/week, or on a more permanent basis; or allowing employees to work a "compressed" schedule.
Encourage employees to take advantage of your company's Employee Assistance Program
Many employers offer access to an Employee Assistance Program (EAP) as part of their benefits. Employee assistance programs are designed to help employees deal with issues affecting their personal or professional lives, including stress, depression, anxiety, major life changes, financial or legal concerns, etc. Employers who have employee assistance programs should remind their workers about the availability of these services, particularly during times when they know employees are under a great amount of stress (i.e. back-to-school season).
Conclusion
Balancing work and family will always be a source of stress for working parents. Stressed employees tend to be less engaged and less productive workers. And so while not every employer may be able to allow employees with school-aged children to work from home or create other flexible working schedules, employers can and should be aware of how preparing for the upcoming school year may affect their workers and look for ways they can help minimize the stress working parents feel during the back-to-school season.
http://compasswfs.com/wp-content/uploads/2017/08/blog-pic-1.png
315
600
compassadmin
/wp-content/uploads/2016/12/compass-logo.jpg
compassadmin
2017-09-01 00:00:23
2017-09-01 10:45:01
Preparing for the School Year at Work?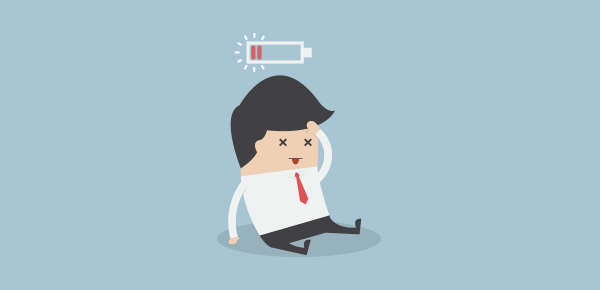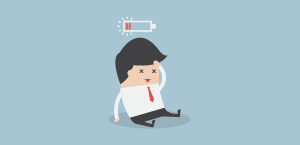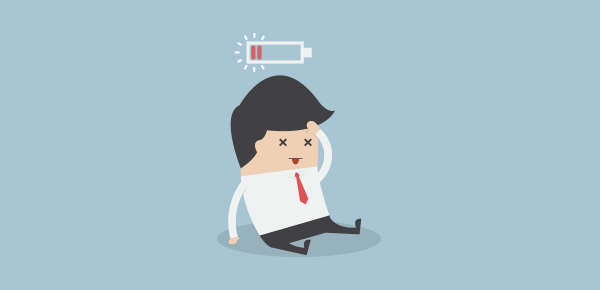 Employee burnout is a huge issue for many companies, and a major reason that talented workers leave for better opportunities. One way to combat employee burnout is to rededicate the company to the employees' well-being and aligning that approach with company values. Overworked, overburdened, and overly stressed employees can take a noticeable toll on any company.
Employee productivity decreases with a lack of motivation, working slower, and lowering productivity.
Sick leave time is taken much more frequently when burnout is pervasive as it leads to anxiety and increased instances of illness.
Increased errors in completed work and/or correspondence occur more frequently, affecting quality as well as company profits.
High turnover rate is a common trend if employee burnout is widespread throughout the company and employees are regularly overworked.
However, these 7 tactics can help employers avoid the negative effects of employee burnout: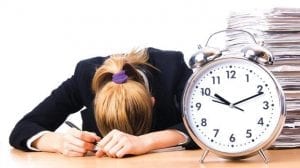 Learn to spot employee burnout- all leaders should be able to spot key signs of employee burnout such as: lack of motivation, cynicism, frustration, impatience, or overt cognitive issues.
Check in with your staff- If you notice signs of burnout in one of your employees, immediately schedule a one on one meeting to discuss it and identify the possible causes.
Look for causes- As there are many different causes of burnout,, it's important to identify current and past causes of burnout in your organization to keep an eye out in the future.
Don't overload employees- This can increase the chance of burnout if weight of responsibilities becomes too much which affects employee motivation and performance.
Allow room for creativity- Creativity helps to maintain mental fitness, keep the mind sharp, and increases engagement and motivation.
Schedule conscientiously- Manage employee attendance and monitor employees who do not use their vacation or personal time, who work overtime regularly, or are frequently missing work to monitor potential indicators of burnout.
Recognize top performers– Recognizing accomplishments and top talent increases engagement and gives management an opportunity to provide meaningful feedback and guidance for an employee's growth and development.
Unchecked organizational norms insidiously create the conditions for burnout—but leaders can change them to make burnout less likely. Giving people back the time to do work that drives the company's success will pay huge dividends by raising productivity, increasing productive output and reducing burnout. Everybody wins.
http://compasswfs.com/wp-content/uploads/2017/08/burnout.png
290
600
compassadmin
/wp-content/uploads/2016/12/compass-logo.jpg
compassadmin
2017-08-15 16:31:33
2017-08-15 16:31:33
Consequences of Employee Burnout

Poor communication or lack of communication can likely cause issues in the workplace. These miscommunications may occur between an employer and an employee, and between two employees. Both of these situations can lead to poor performance and less overall success due to the stress and conflict arising from these communications.
Some major communication troubles can arise from the following:
Unclear Goals: If the company does not communicate its expectations, the new employee gets confused and ends up under-performing.
Lack of Specificity: Vague terms—for instance, about meeting times or deadlines—leave workers wondering what's expected of them.
Lack of Immediacy, Urgency, or Promptness: If a conversation is touchy or uncomfortable, some people tend to put it off. Learn to confront someone as soon as possible, which does not mean being argumentative or disrespectful.
Lack of Appropriate Tone or Body Language: Co-workers might perceive an off-putting tone in e-mails. Glares, stares, rolled eyes, folded arms, a pointed finger, a raised voice—all can be intimidating during conversation.
Poor communication techniques such as these can lead to equally troubling results such as:
Creating Uncertainty: A lack of communication can create uncertainty that leads to stress and conflict.
Poor Teamwork: Companies often rely on teams to complete special projects or even to carry out the routine functions of a department. If members of the team do not communicate well with each other, it may not be clear what roles responsibilities each member must assume.
Rumors and Gossip: Poor communication can lead to the spread of rumors and gossip, which can create tension among employees.
Unequal Sharing of Resources: Companies with limited resources, such as office equipment, may experience conflict if workers don't communicate their needs for the resources.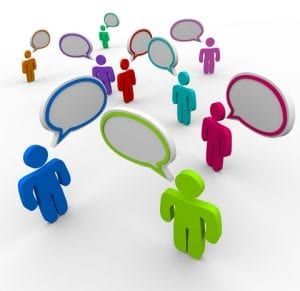 To avoid these workplace communication faux pas, leadership and supervisors should make a conscious effort to communicate effectively at work. Open team meetings are one option that allows for more fluid communication amongst peers and between staff and management. One on one meetings between employees and supervisors, and supervisors and management provides a more private environment to share thoughts, ideas, and concerns. Trainings tailored to management and staff on effective communication techniques in the workplace can start the conversation about improving communication on a grand-scale. Learning the appropriate usages of tone and body language allows leaders to model effective communication and educate management and staff on these techniques. Lastly, showing appreciation and recognition goes a long way with earning the trust of colleagues and making open communication a more comfortable experience.
/wp-content/uploads/2016/12/compass-logo.jpg
0
0
compassadmin
/wp-content/uploads/2016/12/compass-logo.jpg
compassadmin
2017-07-06 11:39:26
2017-07-06 11:39:26
Communication in the Workplace