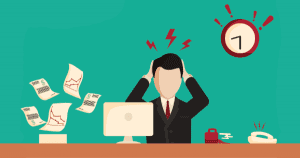 Sources of stress for working parents
The new school year brings with it added stresses for working parents. 63 percent of parents recently polled believed that preparing for the start of a new school year causes additional stress for their co-workers or colleagues who were working parents, and one in four respondents said that preparing for the new school year negatively impacts the productivity of employees with grade school and college-aged children.
The destructive effects of stress in the workplace are well documented. Employees who say they are "highly stressed" tend to have higher instances of absenteeism, lower levels of productivity, are less engaged and, consequently, are less productive. Throughout the year, after-school childcare concerns remain one of the top sources of stress for working parents. A 2006 study found that parents miss an average of five days of work per year simply because they were unable to find adequate after-school care. The increased rate of absenteeism among working parents has many constantly in fear of being reprimanded or terminated by their employer. This can lead to employees believing that they could be demoted due to family-related issues. So, what can employers do to help their employees minimize these stresses?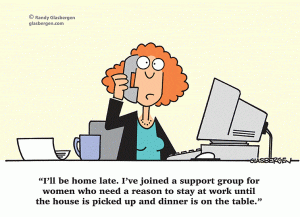 How will they get the kids to school? Is going to pick them up after school? Do they need to find a daycare or babysitter to watch the kids. These same questions pop up again and again each year for many working parents, as each year presents its own unique scheduling challenges.
Employers should endeavor to be understanding while their employees with children adapt to their new schedules, and remind managers not to make employees feel guilty about taking time off during this period of adjustment, or at any other time throughout the school year. Of course, if an employee is taking excessive amounts of time off, to the point that it is affecting his or her ability to perform their job, this could warrant a discussion between the employee and their supervisor.
According to a study conducted by in 2010, stress caused by concerns about after-school child care is associated with decreases in productivity and increases in absenteeism, which they estimated cost employers between $496 and $1,984 per employee, per year.
When it makes sense, employers may want to consider offering working parents (or to avoid bias, offer all employees) the option to "flex" their schedules to be more accommodating to work with any employee's schedule constraints. These options may include: allowing employees to shift their work schedule during the school year; allowing employees to work from home, either for part of the day/week, or on a more permanent basis; or allowing employees to work a "compressed" schedule.
Encourage employees to take advantage of your company's Employee Assistance Program
Many employers offer access to an Employee Assistance Program (EAP) as part of their benefits. Employee assistance programs are designed to help employees deal with issues affecting their personal or professional lives, including stress, depression, anxiety, major life changes, financial or legal concerns, etc. Employers who have employee assistance programs should remind their workers about the availability of these services, particularly during times when they know employees are under a great amount of stress (i.e. back-to-school season).
Conclusion
Balancing work and family will always be a source of stress for working parents. Stressed employees tend to be less engaged and less productive workers. And so while not every employer may be able to allow employees with school-aged children to work from home or create other flexible working schedules, employers can and should be aware of how preparing for the upcoming school year may affect their workers and look for ways they can help minimize the stress working parents feel during the back-to-school season.