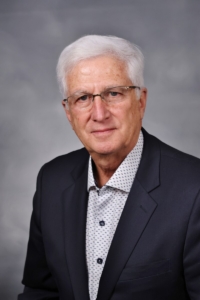 Gary O'Connor, BCC, SPHR, SHRM-SCP
Senior Consultant
Gary is certified as an HCRI – Senior Professional in Human Resources and Society for Human Resources Management – Senior Certified Professional in Human Resources, BCC – Board Certified Coach, and Certified Predictive Index Partner.
Gary holds a Master's Degree in Counseling Education/Community Mental Health and advanced Educational Leadership/Administration and Business certification from Long Island University.
As a Compass Workforce Solutions team member since 2021, Gary's focus has been on designing and implementing sound human resources strategies and practices for clients.
Gary started his career in education as a School Counselor and Licensed Mental Health Professional, where he truly learned how to realize the value of people. In 1983, leaving education and private practice, Gary entered the field of human resources, where he served as the Corporate Vice President for Human Resources with Essex Valley Health Care System, CHRO for US HomeCare Corporation, Vice President, Human Resources at Champlain Valley Physicians Hospital, Assistant Superintendent/Executive Director for Human Resources with Nassau County Board of Education (BOCES), and Senior Consultant at Right Management.
Gary's board-based experience includes labor management, talent/career management, benefits administration, and labor contract negotiations within healthcare, hospitality, education, manufacturing, and security services, with companies ranging from 50 to 14,000 employees in multi-state organizations. His record of achievement has stressed financial management, problem-solving, dispute resolution, and proactive leadership. Additionally, as an experienced trainer and facilitator, Gary has helped organizations align their people strategy with their business strategies, conducting training programs on various topics, including, Preventative Sexual Harassment, Customer Service, and Positive Performance Management, to name a few.
Gary is an active participant in numerous community and professional groups, including volunteering as Board President for Harbor Child Care, Past-President for the Association for Talent Development – Long Island Chapter, and as a certified men's official – Nassau County Men's Lacrosse Officials Association, and certified women's official – NYC Women's Lacrosse Officials Association.