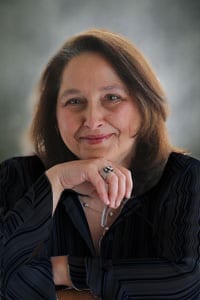 Domniki Demetriadou, PhD
Senior Consultant
Certified PI® Practitioner

Domniki is a Sr. Consultant with Compass Workforce Solutions, LLC. She has 25+ years of experience as an Industrial/Organizational Psychologist in the private, public, and non-profit sectors and holds a Master's degree from Baruch College and a Doctorate degree from Baruch College and The Graduate School and University Center, CUNY.
Domniki's professional practice focus has been on individual and organizational assessment and development, applying a variety of assessment techniques to improve organizational and human capital capability. From identification of critical behaviors associated with successful on-the-job performance to the selection of reliable and valid assessment tools and the development of targeted training and coaching interventions, she is highly skilled at applying sound I/O principles to help solve business problems and improve business practices.
Domniki has experience working with companies ranging from Fortune 50 to small start-ups across diverse industries, and her industry expertise includes financial services, technology, telecom and mass media, life sciences, manufacturing (CPG and durable goods), professional services, medicine, and allied health. She has extremely diverse experience across functional areas (from corporate support functions to highly skilled technical professionals) and organizational levels (from entry-level to senior management).
Domniki is passionate about continuous learning and development and serves as a submissions reviewer for the annual conference of the Society of Industrial & Organizational Psychology (SIOP). When not working with clients and the CWS colleagues, she combines her love of cooking, gardening and baking with her passion for animal welfare by volunteering at the local humane society's bake sales and fundraiser dinners. She splits her time between "downstate" and upstate NY, enjoying the best of what both worlds have to offer.