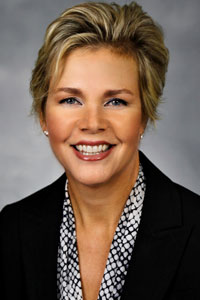 Christine Ippolito, SPHR, SHRM-SCP
Founder and Principal
Certified PI® Practitioner
Areas of Expertise:
Compliance Program & Processes; Talent Acquisition and Retention; Performance Management; Conflict Resolution; Compensation and Incentive Programs; Employer Risk Mitigation; Operational Controls
Christine has a passion for helping small businesses succeed in a challenging regulatory environment and has built a strong reputation as an expert and leading voice in the area of Human Resources. She has served clients in a leadership capacity for 25 years in multiple industries and environments within Fortune 250, venture capital and equity-backed companies, as well as privately held and family-owned businesses. Both SPHR (Senior Professional in Human Resources) and SHRM-SCP (Society for Human Resource Management – Senior Certified Professional) certified, Christine continues to receive special recognition for her leadership ability and HR expertise, including Smart CEO magazine's 2016 Brava Award for top female executives on Long Island and Long Island Business News' "Top 50 Most Influential Women on Long Island" in 2015. Under Christine's leadership, CWS positively impacts the profitability and performance of its clients while realizing 100% annual growth since the company's inception in 2009.
Prior to founding CWS, Christine worked for 10 years as the top human resources executive at several high-growth companies within the higher education, Internet and technology industries, including Vice President and key executive team member at DeVry Inc.'s Ross University School of Medicine, Iselin, NJ and Vice President of Human Resources for Incurrent Solutions in Parsippany, NJ which was the foremost Internet application service provider (ASP) to the credit card issuer industry. Previously, she held a number of front line and operations manager positions within the retail industry at companies including Gap, Inc. and Cost Plus World Market and Designs, Inc.
Christine is an active member of a number of organizations, including SHRM (Society for Human Resource Management) and its Long Island Chapter, the Women Presidents Organization – Long Island Chapter, the Accountant's Resource Group – Long Island Chapter and the Hauppauge Industrial Association (HIA) where she also serves as Co-Chair of the Healthcare Committee. When not managing business at CWS, she finds the time to be a PADI certified dive instructor and enjoys participating in fitness competitions, including the Wounded Warrior rides and runs and the Spartan Sprint and Tough Mudder obstacle races. Her other passion is animals, especially her dog, Isabelle.
Christine earned her Master of Management in Human Resource Management & Organizational Development from North Park University, Chicago, IL and her Bachelor's degree in Business Administration from the University of Wisconsin in Menomonie. She was also accepted into and graduated from the Goldman Sachs Small Business Scholarship Program in 2015.