NYC Lactation Room Laws take effect March 18, 2019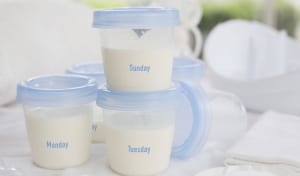 Employers throughout New York are already required, in accordance with New York State law, to provide employees with "lactation rooms" in which they can express breast milk while shielded from view and free from intrusion. These rooms must be sanitary and contain, at a minimum, a chair and a flat surface on which a breast pump and other personal items can be placed. The designated room cannot be a bathroom.
However, the New York City Law taking effect in March puts more stringent requirements in place for what employers must provide, including:
a refrigerator suitable for breast milk storage in reasonable proximity to the employees' work area;
an electrical outlet in the lactation room itself; and
nearby access to running water.
If a room designated by an employer to serve as a lactation room is also used for another purpose, the sole function of the room shall be as a lactation room while an employee is using the room to express breast milk. When an employee is using the room to express milk, the employer shall provide notice to other employees that the room is given preference for use as a lactation room.
Written Policy Also Mandated
The new law requires employers to have written policy, distributed to employees upon hire, regarding their right to request a lactation room. The policy must include:
a statement that employees have a right to request a lactation room;
identify a process by which employees may request a lactation room;
specify the means by which an employee may submit a request for a lactation room;
require that the employer respond to a request for a lactation room within a reasonable amount of time not to exceed five business days;
provide a procedure to follow when two or more individuals need to use the lactation room at the same time, including contact information for any follow up required;
state that the employer shall provide reasonable break time for an employee to express breast milk pursuant to section 206-c of the labor law; and
state that if the request for a lactation room poses an undue hardship on the employer, the employer shall engage in a cooperative dialogue with the employee, presumably to come up with another reasonable accommodation of the employee's request.
Although the law directs the New York City Commission on Human Rights to issue a model policy and a model request form, it has not done so yet.
If you would like assistance drafting or updating your Lactation Accommodation policy, please call our office at 631-794-7400 to speak with one of our HR Business Partners, or email us at info@compasswfs.com.