New York City Ban on Marjiuana Testing Takes Effect on May 10, 2020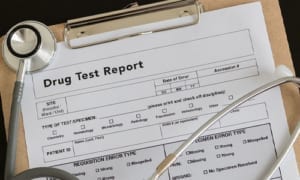 In the first legislation of its kind in the United States, New York City has made it illegal for employers to perform pre-employment drug testing for marijuana or tetrahydrocannabinols (THC), which is the main psychoactive component of marijuana.
However, the law will not apply to applicants for certain jobs including, but not limited to:
police or peace officers, or other jobs with law enforcement or investigative functions;

any position requiring a commercial driver's license;

any position requiring the supervision or care of children, medical patients or vulnerable persons as defined in NYS Social Services Law; or

any job regulated by a state or federal law, a federal government contract, or a valid collective bargaining agreement that specifically requires job applicants to be drug tested for marijuana use.
The law takes effect on May 10, 2020, which means NYC employers should take steps now to amend their drug testing policies and procedures to ensure that they do not run afoul of this new prohibition.
If you have questions about the NYC ban on pre-employment marijuana testing, or would like assistance with any other HR matter, please call our office at 631-794-7400 to speak with one of our HR Business Partners, or EMAIL US.