How to Create an Inclusive Culture and Drive Business Growth in a VUCA World, (Volatile, Uncertain, Chaotic and Ambiguous).
Compass is partnering with Your Choice Coach and two of their experts on inclusion and change management to share their wisdom and support our clients on navigating the ever challenging landscape of work.
Our Presentation:
How to Create an Inclusive Culture in a VUCA World and Drive Business Growth Managing your business in the VUCA world is challenging. It is crazy out there. How do you lead yourself and others? What approach do you choose to address these challenges? Explore strategies to create an inclusive culture to manage change and drive business growth. Change is the law of life. It stirs up lots of emotions, makes you connect with uncertainty, and is a complex and hard thing for you to wrap your mind around. But it is a necessity if we are to remain relevant and thrive in businesses, organizations, communities, and society. In the midst of change, it can be messy. In the end, change brings opportunities and learnings.
In this presentation, we will explore:
Current workplace environment

Role of inclusion and its business impact

Behaviors to optimize your workplace that drive business growth
Our Team Bios: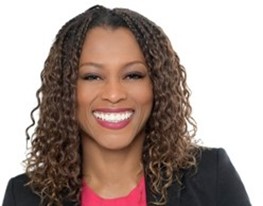 Simone Sloan, Rph, MBA Executive Coach
Simone Sloan's mantra is "Voice, Power, Confidence." She is a goal-oriented business owner with a passion for achieving positive results. As an emotional intelligence business and executive coach, she changes the way businesses engage their employees and clients. Simone emphasizes the human element with a focus on diversity and inclusion. She is an active member of the Tri-State Diversity Council and an advocate for women professionals and entrepreneurs. Through her educational talks, workshops, and writing, Simone inspires women leaders and business owners. In 2013, Simone launched Your Choice Coach. Your Choice Coach leverages business strategy, emotional intelligence, and executive coaching to help companies become more human to realize results. We provide training on personal branding, pitch your business, negotiations, and diversity, cultural competency, & Inclusive leadership. Executive coaching is focused on emotional intelligence to help manager become better people managers. Simone holds a BS in Pharmacy and an MBA from Howard University. She is co-author of the book: Achieving Results, is DISC certified, Emotional Intelligence (EQI) 2.0 certified, IDI Cultural Competence certified, Block Chain certified, Behavior Design certified, and accredited via the International Coaching Federation.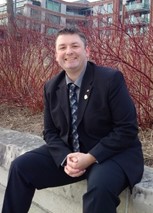 Rich Batchelor, MMgt BSc MACMP MSHRM PII Pg/fMP CIM ACC
Rich has been successfully delivering change for over 25 years. He has consulted, coached and educated with organizations across all parts of the globe and regularly reflect on his legacy in developing the change delivery model for UK government, He is a founding member of the Association of Change Management Professionals (ACMP) and was founding president of the Toronto Chapter for 6 years. He has also founded the Toronto Change Days conference, based on the highly successful Berlin Change Days, a hands-on weekend of fun learning about change unlike any other change conference in North America! He has a masters in change management and is certified in Project Management, Process improvement, Facilitation, HR, Coaching, Counseling and Psychotherapy. He is also a Certified Lego® Serious Play® Facilitator & Workshop Designer, Certified in facilitating organizations through uncertainty and complexity and an accredited emotional culture deck "elephant rider" His presentation delivery is known for its passion and direct challenges to the audience. He enjoys the opportunity to disrupt traditional thinking, bring humour to the learning space and enable curiosity to take control of the change space for everyone.