Helpful Tips for Managing Your Remote Workforce During the COVID-19 Crisis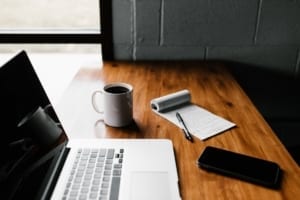 In response to the COVID-19 crisis, many companies have been required to close their physical doors and move to remote operations   by having their employees "telework" from home.
For some of these employers, managing a remote workforce is an unfamiliar challenge that they have not had to face in the past. However, even for those employers who normally allow some or all of their employees to work remotely, this crisis has changed  the  way  those employees do their work as they adjust to having children and other family members home with them all day, and deal with the additional stress and anxiety caused by this crisis. In other words, this  is not "telework as usual."
Here are some tips for successfully managing your remote workforce during the COVID-19 crisis:
Communicate, communicate, communicate. Even if it feels like overkill, management should remain in continuous communication with employees to provide business updates,  offer guidance and define work expectations.
Clarify your expectations regarding employee response time to calls, emails, texts, slack messages, etc., and what types of communication should be used for various purposes.
Help employees prioritize their work assignments and determine which tasks must be completed by specific deadlines as opposed   to secondary priorities that may be put on the back burner for now.
Allow schedule flexibility as needed by employees to care for their loved ones who may ill or elderly, or to home school and look   after their children. If an employee does not need to keep traditional office hours (e.g., 9 a.m. to 5 p.m.) in order to perform his/her job, the employee may prefer to work very early or late hours when there are less distractions, and he/she may be far more productive if allowed to do so.
Managers and/or HR should schedule regular 1:1 check-in calls (calling rather than  emailing/texting/slacking  is  important during these times in order to make that personal connection) to ensure that each employee feels supported and understands what is expected of them while teleworking. Also take the time to ask how your employees are doing personally, not just with regard to their work, and express empathy for the stress and anxiety they may be feeling.
Set up a Slack or Teams channel for employees to share their "tips and tricks" for working from home. What structures and routines have they put in place that work for them? How did they set up their home offices? Perhaps have them share photos of where they do their work.
Schedule structured, non-work-related activities that your employees can do together via Zoom or Slack, such as chair yoga, kids show and tell sessions, a silly pet photo contest, a virtual book club, etc. Many more ideas can be found online. You can   also schedule unstructured, virtual hang out time. Just make sure that you are clear about whether participation in these activities    is mandatory or voluntary and will or will not count as working time for non-exempt, hourly employees.
Telework silver linings?
We are all looking for silver linings and positive takeaways from this crisis. One may be that employers who were unwilling to consider telework or other flexible work arrangements for their  employees  in the past will be more open to the concept after seeing it in operation during this crisis. Employer willingness to provide such alternative working arrangements may result in improved employee morale and productivity.
Likewise, the enhanced team communication processes that are put in place to facilitate telework arrangements right now may be maintained when employees return to the workplace, resulting in greater employee/manager engagement.
Finally, perhaps the culture of people "toughing it out" and coming to work when they are sick will dissipate as we all have a better understanding of the dangers of spreading our illnesses to our co- workers and others, and we feel a stronger sense  of  social  responsibility for protecting one another, even if doing so may cause us some temporary inconvenience.