Yes, nothing like Valentine's Day to make every romantic's heart become soft and vulnerable.  Florists, Chocolate purveyors, and Greeting Card companies all rejoice over the ring of the cash register.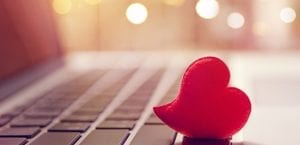 Employers, on the other hand, have to be concerned about the mischief these warm feelings can cause in their workplace.
Romance in the workplace is dangerous on many levels.  For starters, the vast majority of relationships don't end with a trip down the aisle.  I can't help thinking about Meatloaf's lover's provocative question:
Will You Love Me Forever!?!

Let's face it, at some point the participants break up!! Now there is tension and oftentimes downright resentment toward one or both parties.  Not only that, but co-workers and friends of either party may be brought into the fray.
Forgive this Human Resource professional for putting a damper on the big day and love in general.  But the story only gets worse . . .
"Beware Cupid's Arrows"
Picture a Supervisor smitten by the cute, young, social media expert in the Marketing department.  Supervisor knows it is not a good idea but like Meatloaf he thinks on it, thinks on it, and then gives in and professes "I'll love you forever . . ."
Ms. Social Media likes the boss too and all is fine for a while – until it is not.  It doesn't take much of an imagination to consider what could happen if a pay raise may be considered, or perhaps a performance review that i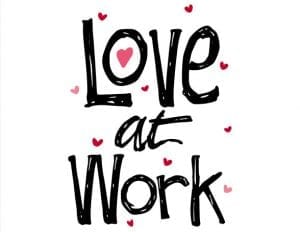 s skewed one way or the other.  Hold your breath employer if there is promotion for anyone in the department on the horizon!!
Sexual Harassment ** Discrimination ** Hostile Work Environment
In today's litigious society most employers frown upon office relationships and actually prohibit them between members of the same department or if there is any supervisory oversight.  Many have specific policies in their employment handbooks that require disclosure of the relationship or downright forbid it.
What Does Your Policy Say About Workplace Relationships?
Compass Workforce Solutions can help.  Call our office, speak to a human resource professional about your company's policies or employee handbook at 631-794-7400.  We can help provide a shield to block Cupid's arrow before it strikes!