Communication Styles Workshop
Tuesday, March 10th, 2020  •  9:30 am – 11:30 am
SBDC – Farmingdale State College- Conference Center
2350 Route 110 Farmingdale, NY 11735
Fee: $10.00
Enhance and build your communication skills. Learn how to develop trusting relationships and build credibility at work.
This workshop will include the following:
Pre-workshop assessment tool completed by ALL participants to determine their communication style profile.
The workshop will discuss how to best communicate with (and manage) individuals in each of the 4 communication styles.
Interactive activities: participation and/or an opportunity to ask questions.
Participants will be provided with handouts and takeaways to reinforce their learning.
Pre-registration is required. Coffee will be served
Christine Ippolito, SPHR, SHRM-SCP: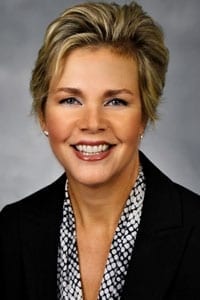 Christine is the founding principal of Compass Workforce Solutions, LLC. Founded in 2009, Compass provides HR resources and expertise to small businesses in the NY METRO area NY and NJ. Christine holds a master's degree in Management from North Park University, a BS in Business from University of Wisconsin and a certification as a Senior Professional Human Resources, SPHR and SHRM-SCP. She has practiced Human Resources in a leadership role for more than 25 years in multiple industries and environments within the Fortune 250, Venture Capital and Equity backed companies as well as privately held and family owned businesses.
Christine's expertise includes wage and hour requirements, talent acquisition & retention, performance management, conflict resolution, developing total compensation and incentive programs, employer risk mitigation and implementing operational controls. Christine utilizes her expertise to make dramatic differences in the profitability and performance within the businesses that Compass supports. Compass has grown in revenues and headcount 100% each year from 2009 to 2017 and in 2018 grew 35%. Compass also provides opportunities for its employees to grow by encouraging each to pursue continuing education and/or payroll HR certifications and financially supporting each team member with a professional development allowance.
Christine was a volunteer boxer in the 10th Annual Long Island Fight for Charity on November 25, 2013 raising almost $10,000 for the Long Island Community Chest. Christine was recognized in 2015 as one of the 50 most influential women in business in Long Island by Long Island Business News. Christine is an active member of Society of Human Resource Management, the Women's President Organization, has served as a Co-Chair for the HIA-LI Healthcare Committee for over 8 years and in 2015 was accepted into and graduated from the the Goldman Sachs Small Business Scholarship Program. In August of 2016 Christine received a Brava Award as a top female executive on Long Island from Smart CEO. Christine is a PADI certified Dive Instructor and enjoys participating in the Wounded Warrior Bike rides and runs as well as the Spartan and Tough Mudder obstacle races. Her other passion is animals and she lives with her fur children, Isabelle & Precious in West Islip, NY.
Justine Kerbs, SHRM-SCP:
First joining CWS as a HR Coordinator, Justine was promoted to her current position after earning her SHRM-CP (Society for Human Resource Management – Certified Professional) designation. She supports the team by working on a variety of projects and tasks, including talent acquisition, payroll, benefits administration, compensation analysis and employee training. Prior to her tenure at CWS, Justine served as a pre-school teacher at Tutor Time Child Care & Learning Centers in Islandia, NY where she had a variety of responsibilities, including developing curriculum plans and training new employees.
A member of SHRM and SHRM-LI (Long Island Chapter), she earned her bachelor's degree in Applied Psychology with a concentration in Industrial/Organizational Psychology from SUNY – Farmingdale. Although Justine is an exercise enthusiast and has been known to run in a charity event or two, you can often find her reading a book on psychology and human behavior.