Your Business Strategy is a Team Sport: Utilizing Assessment to Know and Build a Team that Compliments You & Achieves Your Business Strategy.
Presented by: Christine Ippolito  and  Domniki Demetriadou
ARG NYC Meeting
Tuesday, February 4th, 2020  • 7:45 – 10:00 am
Wells Fargo: 150 E 42nd St, New York, NY 10017

We are excited about this month's upcoming presentation. The meeting is sure to be informative and will focus on the following questions:
Why your team needs to be aligned to your business strategy

Why use assessment & what to assess

When should you assess yourself and your team
Christine Ippolito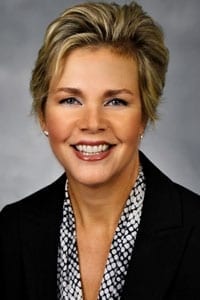 Christine is the founding principal of Compass Workforce Solutions, LLC. Founded in 2009, Compass provides HR resources and expertise to small businesses in the NY METRO area NY and NJ. Christine holds a master's degree in Management from North Park University, a BS in Business from University of Wisconsin and a certification as a Senior Professional Human Resources, SPHR and SHRM-SCP. She has practiced Human Resources in a leadership role for more than 25 years in multiple industries and environments within the Fortune 250, Venture Capital and Equity backed companies as well as privately held and family owned businesses.
Christine's expertise includes wage and hour requirements, talent acquisition & retention, performance management, conflict resolution, developing total compensation and incentive programs, employer risk mitigation and implementing operational controls. Christine utilizes her expertise to make dramatic differences in the profitability and performance within the businesses that Compass supports. Compass has grown in revenues and headcount 100% each year from 2009 to 2017 and in 2018 grew 35%. Compass also provides opportunities for its employees to grow by encouraging each to pursue continuing education and/or payroll HR certifications and financially supporting each team member with a professional development allowance.
Christine was a volunteer boxer in the 10th Annual Long Island Fight for Charity on November 25, 2013 raising almost $10,000 for the Long Island Community Chest. Christine was recognized in 2015 as one of the 50 most influential women in business in Long Island by Long Island Business News. Christine is an active member of Society of Human Resource Management, the Women's President Organization, has served as a Co-Chair for the HIA-LI Healthcare Committee for over 8 years and in 2015 was accepted into and graduated from the the Goldman Sachs Small Business Scholarship Program. In August of 2016 Christine received a Brava Award as a top female executive on Long Island from Smart CEO. Christine is a PADI certified Dive Instructor and enjoys participating in the Wounded Warrior Bike rides and runs as well as the Spartan and Tough Mudder obstacle races. Her other passion is animals and she lives with her fur children, Isabelle & Precious in West Islip, NY.
Domniki Demetriadou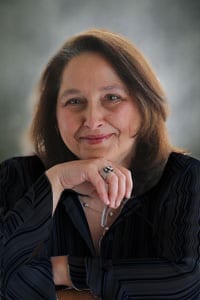 Domniki is a Sr. Consultant with Compass Workforce Solutions,LLC. She has 25+ years of experience as an Industrial/Organizational Psychologist in the private, public and non-profit sectors and holds a Master's degree from Baruch College and a Doctorate degree from Baruch College and The Graduate School and University Center, CUNY.
Domniki's professional practice focus has been on individual and organizational assessment and development, applying a variety of assessment techniques to improve organizational and human capital capability. From identification of critical behaviors associated with successful on-the-job performance to the selection of reliable and valid assessment tools and the development of targeted training and coaching interventions, she is highly skilled at applying sound I/O principles to help solve business problems and/or improve business practices.
Domniki has experience working with companies ranging from Fortune 50 to small start-ups across diverse industries and her industry expertise includes financial services, technology, telecom and mass media, life sciences, manufacturing (CPG and durable goods), professional services, medicine and allied health. She has extremely diverse experience across functional areas (from corporate support functions to highly skilled technical professionals) and organizational levels (from entry level to senior management).
Domniki is passionate about continuous learning and development and serves as a submissions reviewer for the annual conference of the Society of Industrial & Organizational Psychology (SIOP). When not working with clients and the CWS colleagues, she combines her love of cooking and baking with her passion for animal welfare by volunteering at the local humane society's bake sales and fundraiser dinners. She splits her time between "downstate" and upstate NY, enjoying the best of what both worlds have to offer.