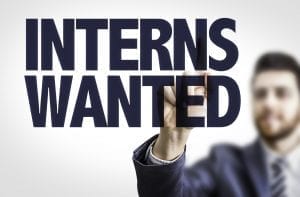 Many businesses participate in providing summer intern opportunities.   And, why not?  It's a 'feel-good' chance to give a student some real-world work experience AND gets some of that extra project work done or assists the business in keeping its head above water during the busy summer vacation season.
Some business owners also get the idea that interns are "FREE" help.
*****************************
Do I have to pay interns?
******************************
The short answer is "Yes" – that is, if you have them doing any work at all.  In my experience interns are expected to do some work.  So, even if they are receiving college credit for being in your  business, yes, you do need to pay them if they are doing any productive work.
**************************
But aren't we helping them?
********************
That may be true but it doesn't overshadow labor law.  If you work, you get paid.  Period.  There is a very small possibility that you have an intern program that is completely for the benefit of the student (i.e. – where the intern 'shadows' and receives mentoring; but does no work) – my advice would be to speak to legal counsel if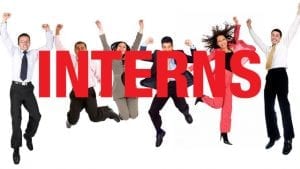 you 'think' you don't have to pay them.
Are There Other Issues I Need to Think About?
Dress Code – especially in the summer. Give them a copy of the company dress code or have HR have a frank discussion about professional business attire.
Smart phones – make sure interns understand your workplace rules before they start work.
Schedule – they are eager to find a spot so they'll agree to practically anything (8-5 M-F); but the truth is, it's summer; and they will likely have to work for the rest of their lives. Let the intern have some fun.  How about M-Th with Friday off?  Or…starting at 10 a.m. so they can stay up late AND still come to work rested?
Romance – careful here – we blogged in February about the dangers of office relationships. Interns sometimes attract an inordinate amount of attention.
Pay – or should I say – Appropriate Pay – this is not so complicated a question. Just ask yourself, what would you pay Your Kid for the job you are asking them to do?
Monitoring the work – it's important to keep them busy AND have a senior manager get involved in making sure they have a productive summer.
School requirements – yes, paperwork may be a pain. But this is a responsibility that must be done in a timely manner so the intern receives appropriate credit upon returning to college.
Have questions about interns in your office? Compass Workforce Solutions can help.  Call our office, speak to a human resource professional about your company's policies or employee handbook at 631-794-7400 or write to us at info@compasswfs.com.