Legislating Pay Equity
&

Salary History Bans: How Employers Can

&

Should Adjust their Recruitment Practices
By Christine Ippolito, SPHR, SHRM-SCP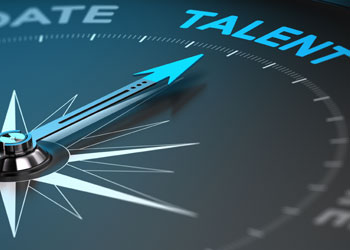 Government generally responds to public outrage and outcries or embarrassing headline news with more legislation and regulation. It is no surprise then that part of government's response in the wake of the #MeToo movement and the national headlines revealing sexual harassment abuse and assault by media moguls was to pass more regulations for all employers. The #MeToo movement also raised the issue on a national level yet again about pay equity for women.
In 2019 women make 79 cents on the dollar vs. men. This wage gap is the uncontrolled gender pay gap, which takes the ratio of median earnings of all women to all men. The uncontrolled gender pay gap decreased by $0.05 since 2015.
Pay equity is not a new topic and goes all the way back to 1964 when The Civil Rights Act was passed in 1964 by President Lyndon B Johnson. In 2009 President Obama again address equal pay with The Lilly Ledbetter Fair Pay Act. The Lilly Ledbetter Fair Pay Act was the first piece of employment legislation signed by president Obama on January 29, 2009. Lilly Ledbetter Fair Pay Act changed the statute of limitation and the demarcation of when pay inequalities decisions are being made. The bill amends the Civil Rights Act of 1964 stating that the 180-day statute of limitations for filing an equal-pay lawsuit regarding pay discrimination resets with each new discriminatory paycheck.
Local municipal laws are also being changed to end pay inequality and salary history ban regulations have been in place within New York City since October 31, 2017 are now spreading into Suffolk County as of June 30, 2019 and have been in effect in Albany County as of December 17, 2017 and Westchester County as of July 9, 2018.  New York and New Jersey have recently also passed statewide salary history ban legislation that will take effect January 6, 2020 for New York and January 26, 2010 for New Jersey. There are 17 states that have passed salary history ban laws with Massachusetts being the first.
Salary history ban legislation stems from the perspective that pay inequality is perpetuated when salary or compensation decisions for new hires are solely or primarily based on what a person is currently making or their salary history. Salary history ban legislation and regulation, makes it unlawful for an employer to relying on an applicant's salary history in determining whether to make a job offer or when setting salary; asking an applicant or current employee for their salary history as a condition of being interviewed or as a condition of employment of promotion; seeking salary history from an applicant or current employee's former or current employer, including an agent (e.g. a recruiter), or from another employee and retaliating against an applicant or current employee for not sharing salary history information or filing a complaint; and from asking for current compensation and benefits information or copies of W-2s or other documents that show prior earnings and benefits.
My personal belief is that regulation does not change behavior or the beliefs that allow for discrimination within the work environment.  With that said, employers would be better served to change how compensation decisions are made and not to rely on the prior earnings of any candidate in making a salary decision.  Relying on prior pay history of job applicants is not a good practice as it also may create other issues or challenges when recruiting for new or existing jobs within a Company. One common issue that we often see is new hires being offered higher rates of pay than existing employees in a similar position. Relying on pay history of qualified applicants to determine compensation does not consider many other factors critical to having successful pay and benefit programs. There are established criteria for why pay differences are legal including skills required to perform the job, effort, responsibility, working conditions, and establishment or geographical location. Pay differentials are permitted when they are based on seniority, merit, quantity or quality of production, or a factor other than sex, gender or another protected category.
Employers should adjust their recruitment practices to include the following steps:
Know the market-based pay range for the job or similar job within your industry and company size before you start recruitment.
Review the current compensation of existing employees in the same or similar jobs to see where they fall within the market range.
If your current employees are below or above the market-based range understand why; this should be an intentional decision as some companies, choose to pay below or above the market range due to the significance of that job to their company.
Understand how significant the job you are recruiting for is to your organization and the role that job plays in selling or producing your product or service.
Review your entire benefits package for the job including paid time off, flexible scheduling, allowances or reimbursements, and any bonus or incentive compensation to fully understand the total compensation for the job.
Now determine the base pay range for your job and any incentive pay.
Be prepared to explain the total compensation for your job to qualified job candidates.
Ask candidates for their salary expectations or needs as opposed to salary history and negotiate from a position of strength as you know what your job is worth and how much you are willing to pay for that job and why.
Please note that pay equity does not only apply to women, but to all protected categories within municipal, state and Federal laws.