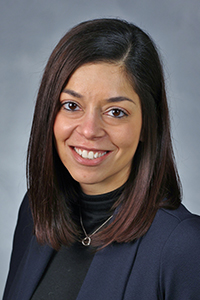 Marie Saccomagno
Human Resources Generalist
I am currently a Human Resources Generalist. In my role I assist in advising and supporting clients in the development and implementation of personnel policies and procedures, including recruiting, onboarding, employee relations, benefits administration, and performance management. I assist with designing and developing documents and templates, such as organizational charts and performance evaluation forms. I also conduct employee training sessions, including Unlawful Harassment & Bullying, Communication Styles, and Time Management.
Before joining the Compass team, I worked for Calvin Klein for over thirteen years as a District Training Manager and Store Manager. As a Store Manager, I led a successful team with a strong focus on training and development. As a District Training Manager, I created and facilitated training programs, provided support for new team members within the district, and piloted and presented new initiatives within the company. My experience in employee relations stimulated my desire to work more closely in the HR field. I have a Bachelor of Arts in English Literature from Dowling College and am completing my Bachelor of Science in Human Resource Management from Post University.
In my spare time, I enjoy spending time with my family and two dogs. As a native Long Islander, I love being outdoors. I enjoy taking day trips to Montauk and exploring the parks and beaches. Some of my hobbies include hiking, stand up paddle boarding, reading, traveling, and attending concerts.