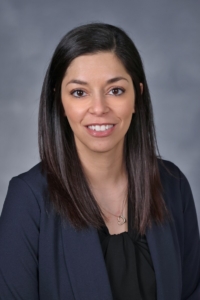 Marie Mareno, SHRM-CP
Human Resources Generalist
Certified PI® Practitioner
BS in Human Resource Management from Post University
14+ years' combined experience in management and HR
Active member of SHRM; LI chapter and member of the SHRM-LI certification committee
I am currently a Human Resources Generalist. In my role I assist in advising and supporting clients in the development and implementation of personnel policies and procedures, including recruiting, onboarding, employee relations, benefits administration, and performance management. I assist with designing and developing documents and templates, such as organizational charts and performance evaluation forms. I also conduct employee training sessions, including Unlawful Harassment & Bullying, Communication Styles, and Time Management.
I have strong experience working with privately held companies and not-for-profit organizations. One of my focuses is developing and implementing full life cycle recruitment. This includes developing the recruitment process, coaching managers on interviewing skills, conducting extensive background checks and employment references.
One of my areas of expertise is managing employee performance. I have a strong background in training and development. I regularly coach managers and supervisors individually and provide manager and employee training. As part of my experience in performance management, I've developed and customized performance evaluation programs to align with the needs of the company and the team. I also train leadership on best practices when delivering feedback and evaluating employees, as well as goal setting. I've received a lot of positive feedback from clients on how impactful this has been with their teams and not only has it led to an increase in tangible results, but also increased engagement and morale.
Before joining the Compass team, I worked for Calvin Klein for over thirteen years as a District Training Manager and Store Manager. As a Store Manager, I led a successful team with a strong focus on training and development. As a District Training Manager, I created and facilitated training programs, provided support for new team members within the district, and piloted and presented new initiatives within the company. My experience in employee relations stimulated my desire to work more closely in the HR field. I have a Bachelor of Arts in English Literature from Dowling College and am completing my Bachelor of Science in Human Resource Management from Post University.
In my spare time, I enjoy spending time with my family and two dogs. As a native Long Islander, I love being outdoors. I enjoy taking day trips to Montauk and exploring the parks and beaches. Some of my hobbies include hiking, stand up paddle boarding, reading, traveling, and attending concerts.