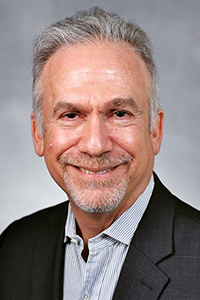 Elliot Weinstein, SPHR
Consultant and HR Business Partner
Elliot is a Consultant and HR Business Partner with Compass. He assists his clients with the full range of people-related issues, from Compliance to Compensation and Benefits to Employee Relations, Recruitment and Executive Coaching.
Elliot earned the Senior Professional in Human Resources (SPHR) designation from the Society for Human Resources Management and has numerous certifications in a variety of training and assessment programs. He works to create integrated HR solutions to business challenges, leveraging technology and process improvement techniques.
Previously, Elliot has served as the HR leader for large non-profits as well as mid-sized technology, financial services and security firms. In a career that extends over 30 years, he has led the HR function for multi-state and multi-national organizations.
A graduate of the Industrial and Labor Relations School at Cornell University, Elliot determined that he could make the biggest impact helping organizations maximize the value of their people. He built on his technical knowledge of Human Resources by completing his MBA at New York University's Stern School of Business. To further expand his background, he completed the required coursework for a Credentialed Alcoholism and Substance Abuse Counselor (CASAC) at Marymount College.
When he's not working, Elliot is actively involved with the Forest Hills Youth Activities Association as a baseball coach in the Spring, Summer and Fall. He is an avid (if unfortunate) fan of the Mets, Jets and Knicks and has managed to get his two sons hooked as well, so he enjoys his suffering with them.