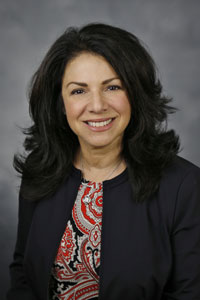 Jane Tucker, JD, PHR
HR Generalist
Areas of Expertise: Labor Law; Employee Relations; Nonprofit; Sexual Harassment & Discrimination.
As a HR business partner, Jane provides HR consulting services to our clients including policy and procedure development and implementation, and labor legal compliance. She also establishes HR best practices, staff training, and employee relations issues. She has a Bachelor of Science in Communications from Cornell University and graduated Cum Laude with her JD from American University, Washington College of Law.
Along with her degree and 15 years of experience in law, Jane has 5 plus years of experience in human resources including continued education in wage and hour law, leave management, and has a Professional in Human Resources (PHR) certification. Previously, Jane worked for Roberts & Finger, LLP, Lamb & Barnosky, LLP, and was the VP & Chief Human Resources Officer for the non-profit organization, Family and Children's Association. She continues her career in human resources because she loves the challenge of keeping up with the changes in employment regulation, policies, procedures, and providing services directly to employers and employees. Jane is also an active participant in her community. She has participated in parent-teacher organizations from preschool through high school and in her synagogue. In her free time, she enjoys cooking and baking, spending time at the beach with her husband and two sons, attending her son's hockey games, and exploring outdoor local art fairs.