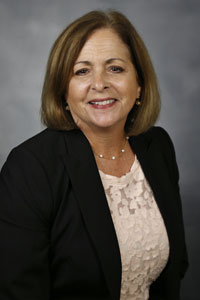 Arlene L. Parks
Firm Administrator
Compliance; Operations; Administrative.
Arlene is the principal administrative assistant for Christine Ippolito and day-to-day office support at Compass Workforce Solutions. Arlene graduated from Fashion Institute of Technology with a Buying & Merchandising degree as well as becoming a New York Notary Public.
Before Compass Workforce Solutions, Arlene previously worked at Henry Schein, Bracco Diagnostics, Liberty Health Advantage, the mortgage industry, and for a local elected official. She has worked within the Human Resources field for over 10 years and continues to do so because of her interests in networking and the ability to interact with people through client services. Arlene prides herself on community service and has been a Suffolk County Girl Scout Leader, Religion Instructor and PTA Board Member for her community. She has even won professional awards for her community service, including the Founder's Day Award for West Babylon School District and Suffolk Country Youth Mentor Award. Her hobbies consist of yoga, gardening, cooking, Zumba, and being a hands-on Grandma!